Hello everyone
Here are 5 most important events that happened in the Frenzy Games universe this week:
1. New Game: Jigsaw Journey
We were pleased to release Jigsaw Journey after months of work and fine tuning. The game contains over 900 high definition puzzles.

When you start a monthly subscription, you get 7 days trial for free. During the trial, the subscription can be canceled if you change your mind.
Check out the trailer and download the game.
2. Loyalty Awards
Since we launched our Frequent Player Rewards in Jigsaw Puzzle Frenzy two weeks ago we awarded over 2500 crowns!
That's the equivalent of 125 puzzle packs awarded to our most beloved puzzle solvers!
Because we admire your commitment to the game, we decided to add Frequent Player Rewards in the all our games that support purchases.
3. New Instagram Pages
We launched Instagram pages for Jigsaw Puzzle Frenzy and Jigsaw Journey. We are pleased to use another channel to reach our players and we are looking forward to meeting you on Instagram.
4. New Video Tutorial for Puzzle Games
Did you know that you can move solved pieces out of the way so you can focus on the unsolved pieces?
Simply double-tap on a piece or an area of the puzzle that is already solved to send it to the back. Check out the tutorial and use it in Jigsaw Journey, Jigsaw Puzzle Frenzy and Jigsaw Puzzle Kids.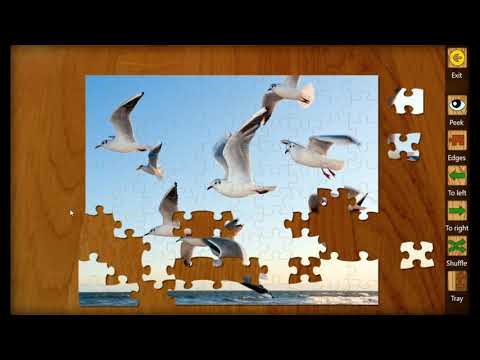 5. Review of the Week
We are pleased to receive such kind words. Thank you for your feedback Lisa!
Have a great Sunday!
Mihai
If you haven't already, try our games
Jigsaw Journey | Jigsaw Puzzle Frenzy | Jigsaw Puzzle Kids | Hexa Word Search | Knowledge Quiz | Fun with Words